Coronavirus Update
Due to the current position with the Coronavirus, New Starters instructors has stopped driving lessons - the health of our instructors and pupils are our main concern always.
Can I personally say a big thank you to everyone connected with New Starters Driving School, instructors and pupils alike, without you we would not be as successful as we are. We will be back as of the 4th July depending on the situation - Bigger and stronger than ever! Looking forward to seeing you all then, if anyone has any queries don't hesitate to call 01228 546688.
Stephen Philipson
Meet the Team
New Starters Driving School uses a mixture of both ADI's and PDI's to help cover their customer base.
Stephen Philipson
I started New Starters Driving School in 2010. I believe in making "Learn to Drive" as easy and fun as possible. I enjoy the satisfaction of helping people change their lifes for the better.
---
John Collins
I find teaching people to drive very rewarding and fulfilling.
I love teaching people a skill that will be with you for the rest of your life.
---
Kenny Stevenson
I get a real buzz from helping people to learn to drive.I am very aware no two people are the same and I believe that learning to drive should be fun.
---
Mark Hampton
I find giving people the freedom to drive and achieve their goals a very rewarding experience. The ability to not work as a standard 9 to 5 helps me to give my pupils, lessons at times which suit them, while working around my family and lifestyle commitments. I enjoy the fact I have a mobile office - no day is ever the same!!!
---
David Philipson
I enjoy being a driving instructor because, from seeing the students grow with there driving skills and confidence at the first time behind the wheel to passing there test and taking off the L plates you get a great sense of fulfilment knowing you've helped them to get there.
---
Scott McMillan
I take great privilege in teaching a student a skill for life and watching then blossom with confidence as they drive towards there goals of passing their driving tests and becoming a safe and confident driver on the roads.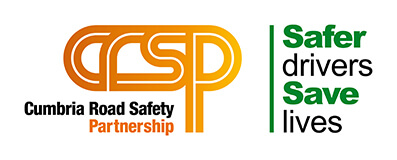 "The Cumbria Road Safety Partnership congratulates and endorses the New Starters Driving School of Carlisle in the innovative approach used in their teaching of road craft to young drivers."